ASID Inducts New Members To The College Of Fellows
(August 21, 2023 – Washington, D.C.) –– The American Society of Interior Designers (ASID) has inducted new members to the ASID College of Fellows, the Society's highest honor bestowed on less than one percent of the ASID membership.
The College of Fellows is an honor extended to ASID members who exceed the standards of the design industry through their continued commitment to the Society. Through these accolades, ASID celebrates design professionals and the industry's ability to make an impact on those for whom they design.
"ASID's fellows embody the Society's ideals through their work in advocacy, mentorship and advancement of the practice. This year's inductees have not only excelled in their careers but, through their work, have influenced and positioned interior design as a profession with the power to impact lives," said Khoi Vo, chief executive officer, ASID. "The successes of these fellows inspire and illuminate the paths of other designers."
This year, ASID welcomes six new inductees into the College of Fellows: Susan Ballard-Gribble, Shundra Harris, Mimi Luna Hillen, and Melissa Moseley.
Susan Ballard-Gribble, FASID – Fellow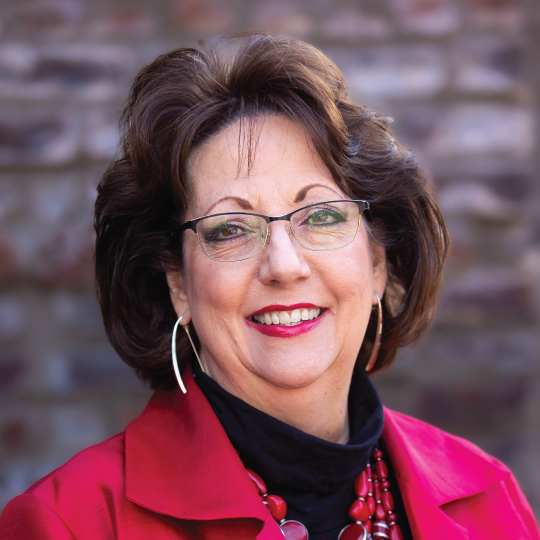 From award-winning designer to community service volunteer and advocate for the profession and ASID, Ballard-Gribble has done amazing work for interior design. Ballard-Gribble is a true champion and advocate for the right to practice, dedicating hundreds of hours in support of Tennessee Interior Design Legislation. Her knowledge of state, national and international best practice strategies provides credible insight for CIDQ and its member boards. She brings steadfast wisdom and solid judgment in support of ASID and CIDQ strategic initiatives. Ballard-Gribble was appointed by two Governors to serve as the Interior Design Representative to the Tennessee Architecture and Engineering Board of Examiners, and she is one of only three interior designers to be elected as Chairperson of the Board. She served for eight years and is currently involved with the Interior Design Advocacy Group for Legislation. A passion of Ballard-Gribble is assisting the next generation of designers to prepare and take up the torch. She has taught courses at the University of Tennessee and guided students to reach their full potential and knowledge of ASID and its benefits. She wrote a curriculum for students to learn how to write interior design specifications and has lectured to students to help them realize their potential, develop their professionalism, and inspire lifelong learning.
Shundra Harris, FASID – Fellow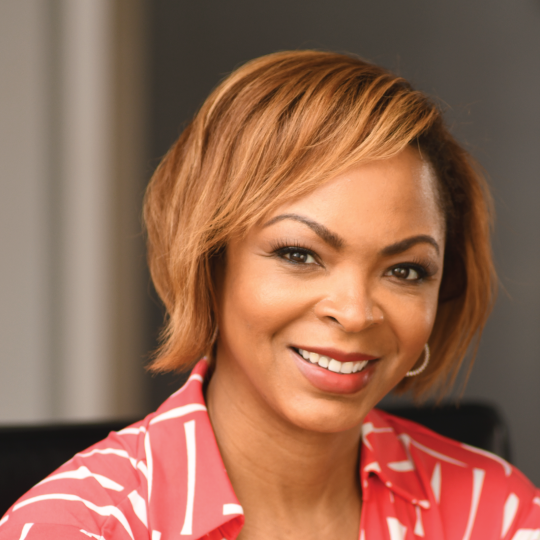 Harris strives to be a leader who tirelessly avails herself to the community and the industry. Education, advocacy, mentorship and diversity are where Harris spends her time and talents, determined to influence and impact her corner of the world. Harris thrives on creating interiors that elevate people's lives, not just in the physical and aesthetic sense, but also assisting her clients in the emotionality of daily living and wellbeing. She is a content writer and facilitator with Making Sensory Design, an organization dedicated to providing education about the impact of multisensory interventions in design for sensitive populations. Harris has been a mainstay on the Texas Association for Interior Design board since 2007, including serving as president and supporting interior design advocacy in the state. She is a valiant and professional crusader for the interior design profession and will gladly raise her hand and help a fellow designer or mentor a student. Harris has served ASID on the chapter level as the president of the ASID Texas Gulf Coast Chapter and on approximately 15 committees since 2007. She has also served ASID nationally as a Chapter Support Team member, DEI committee member, student competition juror and ASID Foundation Engagement committee chair.
Mimi Luna Hillen, FASID – Fellow

Hillen has dedicated herself to ASID and the design profession for the past 45 years, both locally and nationally. She is considered one of the founding members of the ASID Colorado Chapter, was the 301st designer to pass the NCIDQ Exam and has continued to advocate for the profession for over four decades. Hillen has offered sustained, notable work on behalf of the profession and is an energetic, enthusiastic advocate for all things ASID. As a woman of Hispanic and Native American descent, Hillen has been a pioneer in the interior design profession, working to overcome prejudices and obstacles, serving as an exemplary role model and blazing a trail for others to follow. Hillen co-founded the student chapter when she attended Colorado State University in the early 1970s, and to this day, Hillen continues to mentor and passionately share her life experiences with students, inspiring enthusiasm and excellence. As a leader and talented award-winning interior designer, perhaps one of Hillen's greatest contributions is through her design career at the U.S. Bureau of Land Management (BLM), where she has been recognized for her hard work and talent with several awards. Hillen was in the vanguard of the Government Service Association's (GSA) change in job classifications that allowed space planners to be categorized as interior designers, a major accomplishment.
Melissa Moseley, FASID – Fellow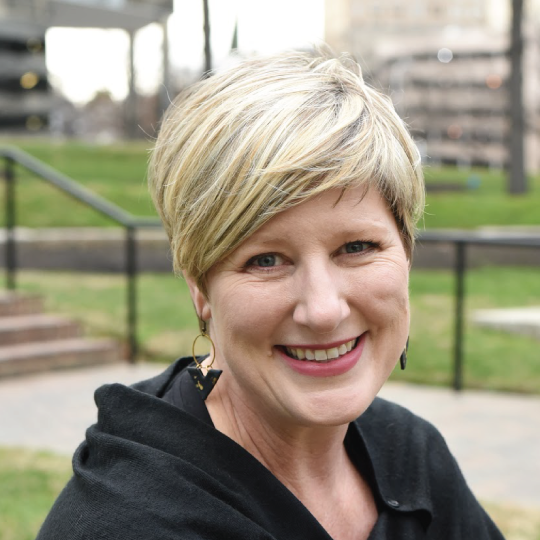 Moseley embodies professional excellence and leadership. Her ability to assess current chapter and membership programs, lead others to connect, follow through to resolution and embrace the path forward has been invaluable to the Society. Moseley has spent countless hours envisioning, planning, supporting and inspiring others to be involved, be invested and become a leader. She continues to mentor students, advocate for interior designers and celebrate the built environment. Moseley's work at HDR in the healthcare design field has made a major impact, transforming the patient experience and how Virginians receive care. Moseley is committed, confident, charismatic, curious and engaged and continues to challenge herself each day with ease and grace. Her intelligence is matched by her willingness to mentor, contribute and support other design professionals.
Honorary fellowship is extended to professionals who, while not interior designers themselves, have left an indelible mark on the profession as seen in their active support for the interior design industry. The 2023 Honorary fellows are Whitney Austin Gray and Valerie O'Keefe.
Whitney Austin Gray, Hon. FASID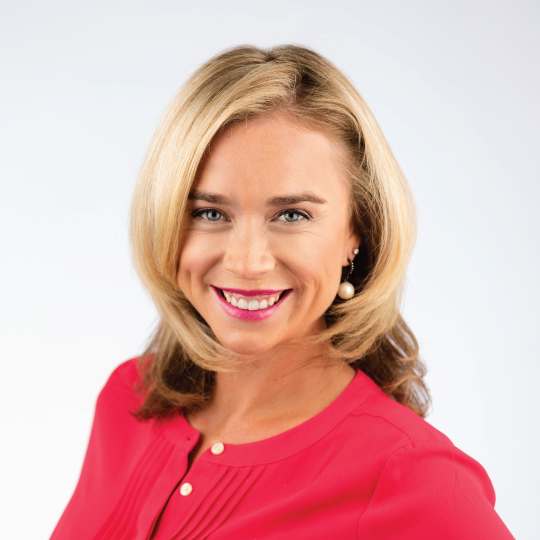 As Senior Vice President at the International WELL Building Institute (IWBI), Gray leads industry and applied research focused on supporting the adoption of healthy building practices globally. She brings over a decade of expertise as an international leader and is a gifted spokesperson passionate about the connection between health and the built environment. Besides being dedicated to healthy building design, Gray is an advocate of the Society and its mission. Gray was recognized as the first public health professional to receive LEED Accredited Professional designation, and she was instrumental in shaping the NIH Health in Buildings Roundtable as a place for leading researchers, professionals and policymakers to convene, share ideas, learn and support initiatives at the nexus of buildings and health. Gray's extraordinary vision, achievements, and words of encouragement have propelled an inexorable forward motion for interior design in a rapidly changing world. Her reach is broad, and she is always willing to position design at the forefront in her countless research studies, publications, speaking engagements, and her leadership role at IWBI.
Valerie O'Keefe, Hon. FASID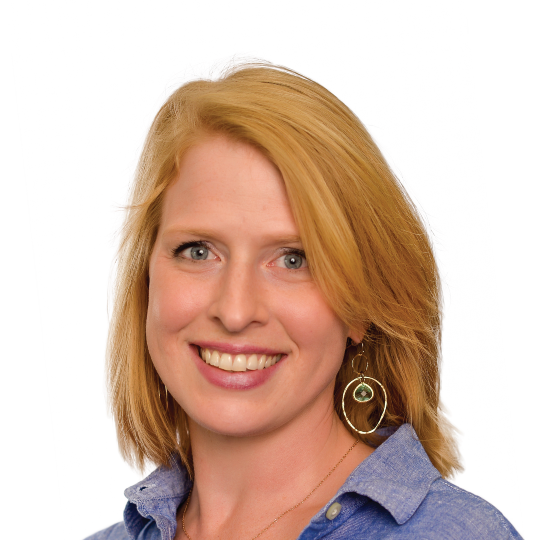 For nearly 17 years, O'Keefe has worked for ASID to provide outstanding support to its members and the profession. Her accomplishments are not noted by trophies or articles but are instead seen in the details of the Society's most impactful programs. Highlights of O'Keefe's work include helping the ASID Foundation achieve more than $4 million in assets and establishing core engagement programs, including the Ones to Watch program, SCALE: The National Student Summit and GATHER, The National Conference by ASID, which have resulted in new opportunities and growth for ASID members. O'Keefe has worked to build foundational programs for ASID, increasing education opportunities, partnerships, organization awareness and value to the members. Her dedication to the Society and its members can be seen throughout all of her roles within the organization. She prioritizes members and has consciously worked to make ASID a true community.