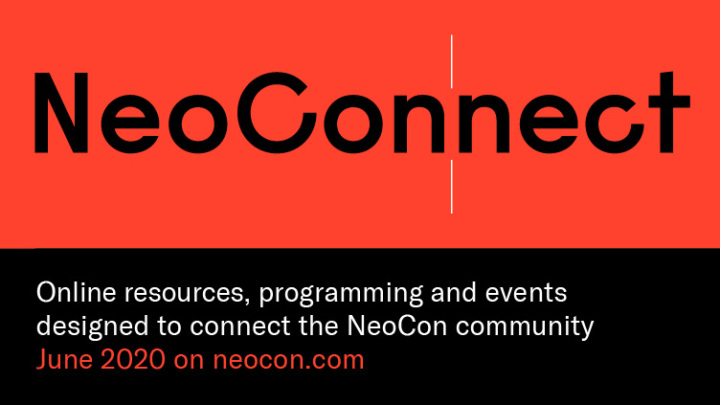 Description
NeoCon has brought the commercial design industry together in Chicago every June since 1969. While current circumstances require that we not convene physically this year, it remains important to continue to conduct our businesses, share ideas, learn from one another, support the greater community and celebrate where and when possible.
This June, join the launch of NeoConnect, a series of online resources, programming and events from NeoCon, as well as the show's exhibitors and partners, hosted on neocon.com and designed to virtually connect the NeoCon community.
NeoConnect will also offer special ASID programming, as well as a diverse range of CEUs hosted by ASID members.
ASID NeoConnect Programming
Proof in Design: ASID Outcome of Design Awards 2020 Winners | Wednesday, June 17 at 3:00 p.m. ET
In Conversation: Product Intros and Perspectives | Monday, June 22 at 3:00 p.m. ET
The Pulse of the Industry: ASID Research on Industry Resilience | Wednesday, June 24 at 3:00 p.m. ET