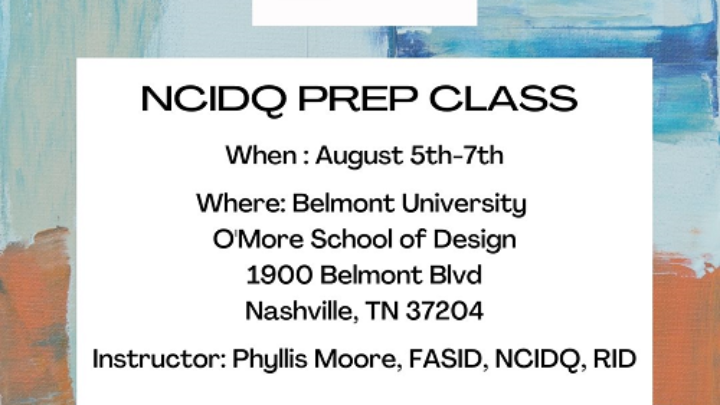 Description
Designed to help you prepare for the practicum portion of the NCIDQ exam.
Instructor: Phyllis Moore, FASID, NCIDQ, RID
SCHEDULE
Friday: 1-5
- About CIDQ
- Codes and exercises- Part 1
Saturday: 9-6
- Codes- Part 2
- Useful information
* Lunch Break (Please plan on bringing your lunch and any snacks you may desire unless you know of a fast food location near by. Lunch is approximately 45 min.
- Large Commercial Quiz
- Review Large Commercial Solutions
- CIDQ Questions and Answers
Sunday-9-2
- Review CIDQ Small Commercial Solutions
- Study Tips
- FX/PX overview
NOTE: Times may vary slightly depending on the number of questions asked by participants.
The workshop must have 8 registrations by July 15, 2022 or it may be cancelled.