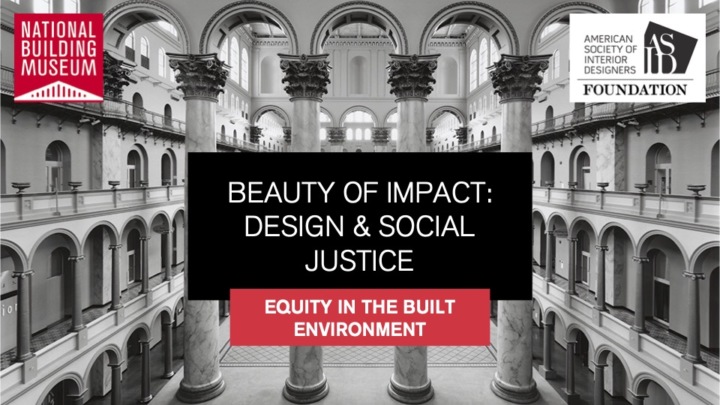 Beauty of Impact: Design & Social Justice
Description
See how social justice projects benefit the people and communities they serve and impact the design teams involved.
This program is supported by the ASID Foundation and is part of the National Building Museum's Equity in the Built Environment series of conversations that focus on how buildings, landscapes, interiors, and streets can be the cause of—and, more important, the cure for—social and racial disparities. Open to the public.
Designing for social justice puts people and communities first. The beauty of social justice projects is seen in the resulting impact and reflection of the communities they serve. Hear from the designers and educators who have led projects on a variety of scales, from the built environment to the development of curriculum, and see how this work can bring about positive mental, physical, and social outcomes for people and communities. Inversely, find out how the design team is impacted by the lessons learned from the people they serve in these projects. Empower yourself to bring social justice practices to your work that will have a lasting benefit and be seen and felt for decades
This course is part of the ASID Virtual Internship series, providing you with opportunities to experience critical professional development and enhance your design knowledge.