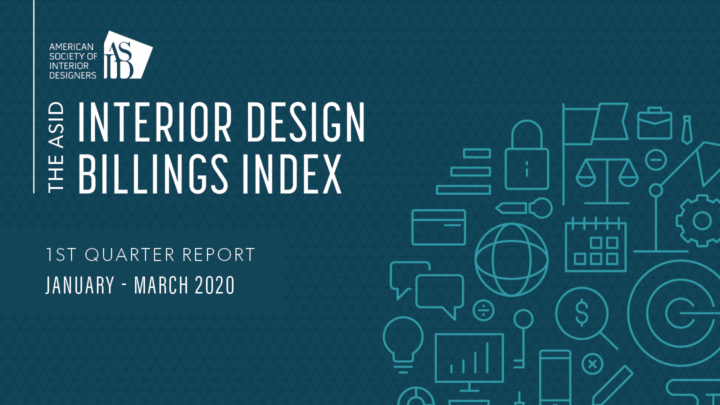 IDBI Q1 2020 Results Webinar
Description
On Wednesday, May 27 at 1:00 p.m. ET, join ASID for a live webinar providing insight on the current business conditions for the interior design industry as determined by the ASID Interior Design Billings Index (IDBI) 1st Quarter 2020 report. The IDBI is produced by ASID Research & Knowledge Management in partnership with Jack Kleinhenz, Ph.D., and Russ Smith, Ph.D., both of Kleinhenz & Associates. During the webinar, ASID Research and Jack Kleinhenz, Ph.D. will provide a rundown and analysis of the market segments and geographic regions that experienced a dramatic first quarter, 2020; look at the key indices from the report and what they suggest for the design industry over the next six months; and evaluate how interior design practitioners interpret the economic climate.
With the emergence of COVID-19 in the U.S. starting in late February, this webinar will also provide valuable understanding on:
Business performance prior to the outbreak,
Impact on the interior design community, including employment, and
Strategies that firms are implementing to adapt to changes.
The ASID IDBI is reported monthly, with more detailed statistics reported quarterly.