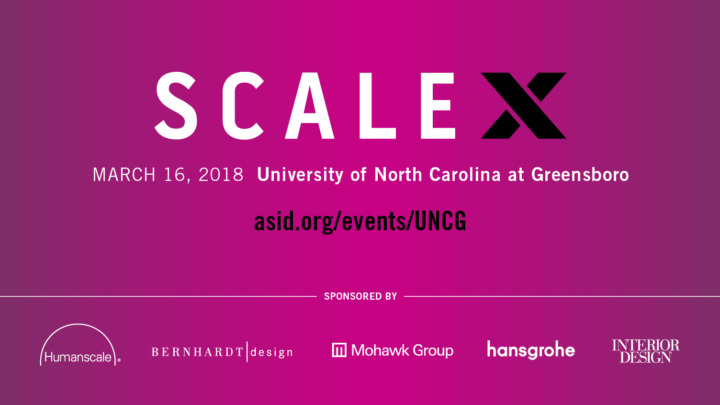 SCALEX at the University of North Carolina Greensboro
Description
Get a leg up on the competition and leverage your professional development by attending SCALEX. Developed as a local version of SCALE: The ASID National Student Summit, SCALEX is a full day event, designed to bring innovative topics and discussions from renowned speakers directly to you.
SCALEX is an opportunity to hear from experts on topics that expand on what you're currently learning in the classroom. With real-life scenarios and expert-led panels, SCALEX will prepare you for a career in design.
SCALEX is for interior design students and educators who believe in the impact of design to transform lives. By attending SCALEX, students will prepared to take on their first professional role.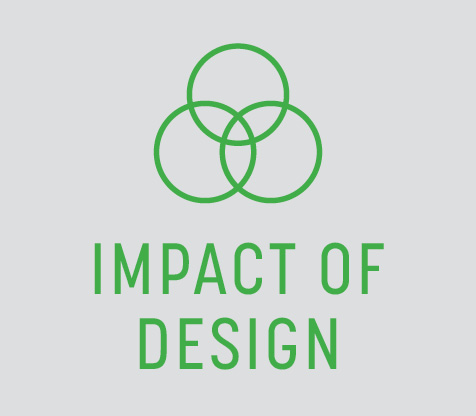 Get inspired by ways to make a difference in the human experience.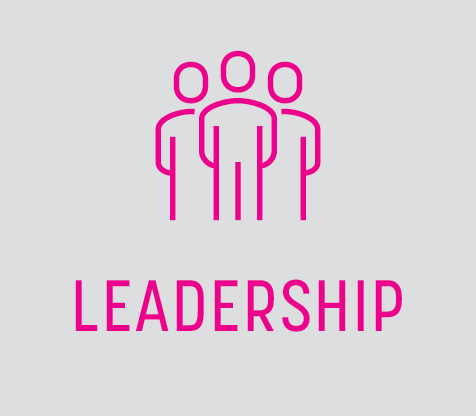 Advance yourself as an individual, present yourself as a leader.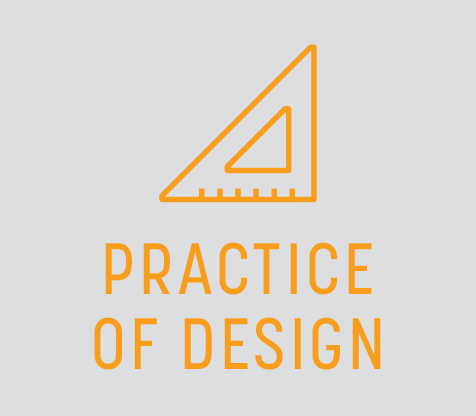 Hear from the pros about real-life design projects.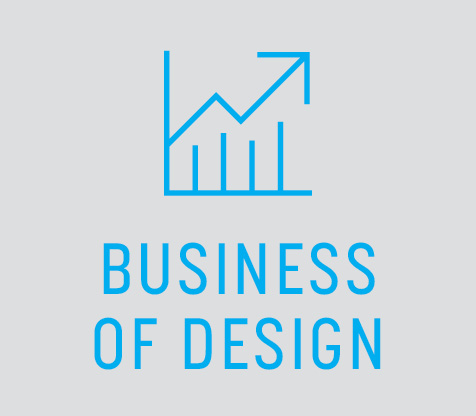 Learn business skills that will impress first job managers.
Mark your calendars and register today. You canNOT afford to miss this opportunity.
$49 – Ticket Price
All SCALEX attendees will receive a $49 credit to attend 2019 SCALE: The ASID National Student Summit or (2018) The Leadership Experience: Presented by ASID in Washington, D.C.
Event Schedule
8 – 8:30 a.m. | Networking Breakfast
Breakfast provided
8:45 – 9:15 a.m. | Welcoming Message
Speakers: Jon Strassner, LEED AP, director of Workplace Strategy, Humanscale; Khoi Vo, Allied ASID, LEED AP, professor and head of the Department of Interior Architecture, University of North Carolina Greensboro; Susan Wiggins, Senior Strategic Advisor, ASID
Kick off your SCALE X experience with a welcome from your hosts followed by the event keynote.
9:15 – 10:15 a.m. | SCALEX Keynote: : The Evolving Role of Designers
Speaker: Todd Bracher, Strategic Product Design + Advisory, Todd Bracher Studio
An investigation into how designers' roles have evolved, and why good design, beyond aesthetics and function, needs to be strategic and make good business sense.
10:15 – 10:30 a.m. | Break
10:30 – 11:30 a.m. | Impact of Design Breakouts
Attendees select one breakout seminar from the following options.
Material Transparency and Net Positive Impact
Speaker: Jane Abernathy, Sustainability Officer, Humanscale
As designers, the choices you make will have a significant impact on the world. Manufacturers respond and adapt to design requirements and the end user lives with the decisions every day. In this session, we will explore what makes a product sustainable and how to go about making optimal choices when evaluating product.
The Story of Bureo, Making Plastic from Fishing Nets
Speaker: David Stover, co-founder, Bureo
Explore Bureo's design process in which a source of waste was identified and leveraged to create positive solutions. Using disruptive innovation to put value into a previously discarded material, attendees will be given a detailed look into how an emerging company is aiming to inspire the next generation. Pushing the limits of sustainable design, Bureo will showcase examples for the new generation of products having a true positive impact on the environment.
Design for Humans – Workplace Functionality
Speaker: Johnathan Puleio, managing director, Humanscale Consulting
Designers cannot afford to ignore the ergonomics of workplace design. Employees are exposed to a multitude of musculoskeletal issues when they work in conditions that are not properly designed. Whether it is lighting levels, appropriate task seating solutions, or attention to work height, the human factor must be carefully considered in any workplace. Employees cannot safely work all day long on lounge seating or sofas. Effective workstations must be carefully planned and designed. Jonathan Puleio, a certified ergonomist with over 20 years of experience, will take seminar attendees on a carefully curated tour of effective workplace design through an ergonomic lens.
The Living Building Challenge: The Future of Healthy, High Performing Workplaces
Speaker: James Connelly, LEED AP, vice president, Products and Strategic Growth, International Living Future Institute
Companies and organizations are increasingly embracing the regenerative design principles within the Living Building Challenge to achieve healthy, high performing spaces. Attendees will learn about the Living Building Challenge and explore how the program can improve occupant health and well-being. Case studies of key certified Living Building projects will be provided including Etsy Brooklyn HQ, Google Chicago, and Glumac Shanghai.
11:30 a.m.– 1 p.m. | Lunch on Your Own
1 – 2 p.m. | Leadership Development Breakouts
Attendees select one breakout seminar from the following options.
Experience of an Emerging Designer
Speakers: Jon Strassner, LEED AP, director of Workplace Strategy, Humanscale; and Abi Spear, designer, Hastings Architecture Associates, LLC
Learn what it was like to acclimate from design school student to professional designer for Abi Spear, a 2011 graduate of Leeds Metropolitan University, as she is interviewed by Jon Strassner, a 22 year veteran of the industry. Abi will answer questions about her biggest adjustment, most frustrating moment, most rewarding experience, and what she would have done differently in design school to better prepare her for the real world. Gain insight from Abi's experience as she answers these questions and many more to help you prepare for your first professional role.
Mentorship: Opportunities for Growth
Speaker: Khoi Vo, Allied ASID, LEED AP, professor and head of the Department of Interior Architecture, UNCG>
Mentorship is a key factor in success. In the current marketplace, too many young professionals fail to realize the importance of mentorship, or that mentorship is a two-way street. In a rapid race to achieve one's career goals we forget that it is not a solo journey to professional success, but one that is achieved through the support of many who may serve as mentors. While it is important to seek out the right mentor(s) throughout your career, it is paramount to understand that as a mentee you have to deliver tremendous value to your mentor as well. The presentation will explore strategies to identify opportunities to establish lifelong relationships between mentor and mentee.
The Road to Leadership
Speaker: Kerri McGovern, MPP, CAE, director, Membership, ASID
Why are associations important? How will they support you as an interior design student and in your career? Discover your leadership path and how you can advance yourself as a design professional through ASID.
An Integrated Design Process – How to Work with Stakeholders
Speaker: Bill Bouchey, principal and director of Interiors, HOK
Learn how to harness your thinking, creativity, and voice as a designer to achieve clarity, excitement, and connection to concepts and solutions. A designer's individual personality, attitude, and passion are key ingredients to learning to lead and oversee the design process. Exploring when these ingredients are "knowingly" married to ideas and solutions can provide elevated collaboration within teams and with clients. Attendees will learn how to apply one's own story, practice visioning work, and be nimble during unanticipated changes.
2 – 2:15 p.m. | Break
2:15 – 3:15 p.m. | Practice of Design Breakouts
Attendees select one breakout seminar from the following options.
An Evidence-Based Design Approach
Speaker: Caren Martin, Ph.D., FASID, principal, Martin & Guerin Design Research, LLC
Design impacts people, society, and the environment in many ways. Evidence-based design (EBD) is increasingly discussed in design practice as a design process approach to determine a design solution that is based in "evidence." The hiring of design consultants frequently rests on their ability to provide evidence that a design solution will have pre-determined outcomes. However, how does the design practitioner 'prove' that the design of the new office can increase productivity, biophilic elements accelerate discharge rates from the hospital, or the design of classrooms increase student learning? An EBD-approach provides a way to identify and implement evidence-based design criteria into the design solution to result in specific, measurable outcomes. Learn to define and understand EBD principles, identify EBD tools, and explore the advantages and disadvantages of EBD as a process as compared to the current "best practices" design process approach. A brief exercise will enable you to experience an EBD-approach to the design process. Sources for additional exploration of EBD will be provided.
Designing Process - From Concept to Production
Speaker: Mesve Vardar, director, Industrial Design, Humanscale
Great design is more than just good aesthetics. It is often only recognized after experiencing and interacting with a product. While design philosophies may differ, going from concept to mass production is universal and a structural and repeatable approach is needed. Students will be introduced to the tools and techniques used throughout the different phases of the design process that, together, make up the arc of product development. Learn how sustainable design affects the decision-making process, and the importance of adopting a "life cycle" approach.
Color + Design Vision 2018
Speaker: Royce Epstein, A&D design Director, Mohawk Group
Mankind is in flux today, living between the past and the future, and the natural and digital worlds. This dichotomy is causing major shifts in human behavior and design is following suit. We call this Designkind, where a new generation of post-digital nomads is pushed to the limits, experiencing life on demand, and rethinking the value of what's important. This will create a new design language focusing on the clash between city and country, new and old, virtual and real. Join Royce Epstein from Mohawk Group as she shares the 2017-2018 Color + Design Vision, exploring these relevant cultural themes and trends affecting design today. We will examine today's design trends across multiple disciplines to see how they create new visual expression. By looking at these themes, we will also share the 2017-2018 color forecast while giving examples of how culture influences color and design direction.
Healthy Walls: Choosing Sustainable Wallcoverings
Speaker: Mary Holt, executive vice president, Creative, Carnegie Textiles
Walls make a big impact in any environment. Learn the sustainability facts and myths of high performance wall coverings. Discover the critical differences that make a fabric truly "green" and leave with a clear understanding of available options.
3:15 – 3:30 p.m. | Break
3:30 – 4:30 p.m. | Business of Design: Resume and Portfolio Review
Students will have the unique opportunity to have proven professionals review their portfolios and resumes and provide constructive feedback. Your interview skills and overall knowledge will be instantly enhanced by these productive interactions.
4:30 – 5 p.m. | Closing Remarks
Speaker: Susan Wiggins, senior strategic advisor, ASID
Wrap up SCALEX with a recap on the day's experiences and how to apply them to your first professional role.
5 – 6 p.m. | Reception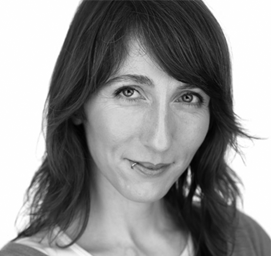 Jane Abernathy
Sustainability Officer, Humanscale
Read More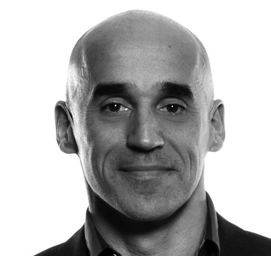 Bill Bouchey
Principal and Director of Interiors, HOK
Read More
Todd Bracher
Strategic Product Design + Advisory, Todd Bracher Studio
Read More
✖
Jane Abernathy
As the Sustainability Officer, Jane develops the strategic vision for sustainability at Humanscale, which has taken the ambitious goal of having a Net Positive impact. Jane implements this vision by guiding the R&D effort to create the most sustainable products possible; and by working with the manufacturing facilities to instill sustainability as a fundamental way of operating. Last year our main production facility used captured rainwater for 100% of production, on-site solar energy for 90% of electricity, and achieved the highest recycling rates for manufacturing in New Jersey. Humanscale has been recognized as the first manufacturer to achieve the complete Living Product Challenge, is a founding member of the Net Positive Project, and a founding member of the NextWave initiative.
✖
Bill Bouchey
Bill Bouchey brings over 25 years as a thought leader in workplace, showroom, and lifestyle & Hospitality environments, emphasizing innovation and brand presence. As Director of Design, Bill guides clients collaboratively in creating a sense of place and a commitment to concept-based design excellence. His design sense is driven by the belief that interior design empowers people and transforms organizations. To that note, he focuses on discovery and visioning in solutions to create a place that can support, and enhance a client's business and experience objectives. Recognized as one of the industry's relevant designers his work has received numerous honors and appeared in many media outlets and design publications, including speaking engagements and editorial blogs. His work with teams has appeared in Interior Design magazine, Contract Magazine, The New York Times among others. Bill serves on the Editorial Advisory Board of Contract Magazine, and The Advisory Board of Palette App, and is a graduate of The Fashion Institute of Technology.
✖
Todd Bracher
Todd Bracher is an Industrial Designer and Design Strategist who has guided some of the world's leading brands to realize strategic differentiation through design, including 3M, Jaguar, Herman Miller, Humanscale, and Cappellini.
With over 75 products in the market, two dozen patents, and numerous global awards, including Top 100 Global Design Influencer by Wallpaper* Magazine and two-time International Designer of the Year, Todd Bracher is recognized as the preeminent voice in American contract furniture design.
The studio, founded in 1999 and based in New York City, draws upon an international experience and expert network that Todd built over 10 years while living and working in Copenhagen, Milan, London, and Paris.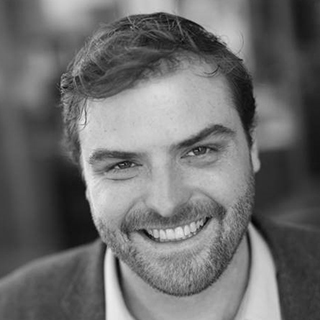 James Connelly, LEED AP
VP Products and Strategic Growth, International Living Future Institute
Read More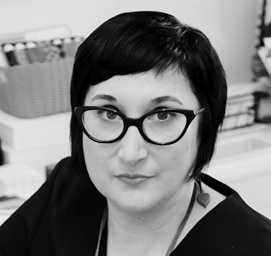 Royce Epstein
A&D Design Director, Mohawk Group
Read More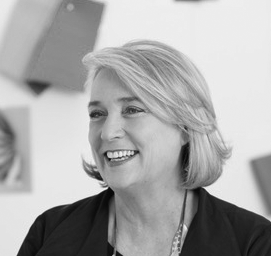 Mary Holt
Executive Vice President, Creative
Read More
✖
James Connelly, LEED AP
A GreenBiz 30 under 30 sustainable business leader, James Connelly is the vice president of Product and Strategic Growth at the International Living Future Institute. James provides strategic leadership for the Institute's corporate and manufacturing initiatives, leads the Institute's strategic consulting for corporations, and consults for high profile Living Building Challenge projects both in the U.S. and internationally.
Prior to joining the Institute in 2012, James received a Fulbright fellowship to conduct research on green building rating systems in China. He is a frequent national and international speaker on regenerative design, sustainable business, ecological manufacturing, and affordable housing.
✖
Royce Epstein
Royce Epstein is the A&D Design Director for Mohawk Group. As the face to A&D, Royce shares her passion and vision for design, cultural trends, and the meaning of materials in a broad context. Her role is to evolve and share Mohawk Group's Design Vision with the A&D community, and to leverage product design with what A&D desires. Constantly on the watch for new trends in all aspects of culture, Royce feeds this insight to our industry's touch points. A veteran materials and product specialist, Royce spent two decades working in A&D firms before Mohawk. She is based in Philadelphia.
✖
Mary Holt
As a product designer with over 30 years of experience, Mary Holt is passionate about solution-driven design, and ethical & sustainable developments. She is a graduate of Montclair State University with a degree in fine arts, concentrating in hand weaving and fiber arts.
She began her career at Arc Com Fabrics and at the age of 28 she became the Director of Design. During her tenure, she shaped the product offering and developed a business unit which fostered collaboration with large corporations, hospitals & universities to develop branded products.
In 1999 Holt began her distinguished career at Carnegie as Executive Vice President of Creative where she enjoys collaborating with designers around the world. Her work has won many awards including best of Neocon, Metropolis likes, and HIP.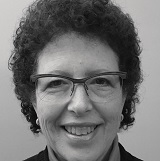 Caren S. Martin, PhD, FASID, IDEC
Martin & Guerin Design Research, LLC
Read More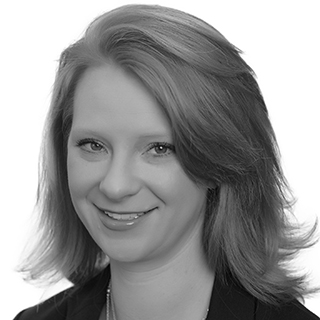 Kerri McGovern, MPP, CAE
Director, Membership, American Society of Interior Designers
Read More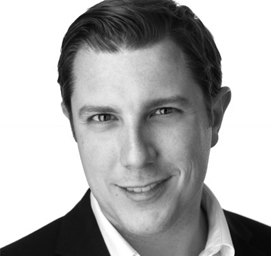 Jonathan Puleio
Managing Director, Humanscale
Read More
✖
Caren S. Martin, PhD, FASID, IDEC
Caren S. Martin, PhD, FASID, IDEC, is an associate professor emeritus of the University of Minnesota. Her scholarship addresses evidence-based design and the relationship between research and practice which has been published in the Journal of Interior Design and Health Environments Research & Design Journal, among others. Martin is principal of Martin & Guerin Design Research and a co-creator of InformeDesign®. She has co-authored studies that define the interior design profession's body of knowledge and has co-edited The State of the Interior Design Profession. Martin has received Presidential Citations from ASID and IDEC, CIDQ's Louis Tregre Award, and ASID's Nancy Vincent McClelland Merit Award. She serves as a director on the CIDQ board.
✖
Kerri McGovern, MPP, CAE
Kerri joined ASID in July 2016 as the director of Membership. In this role, she takes a creative, yet data-driven approach to engaging ASID members and prospective members. Kerri oversees membership reporting, transactional/renewal communication, and database system applications. She helps develop and implement an annual membership strategy to achieve the Society's strategic membership goals. Kerri manages the ASID customer and chapter services staff for smooth operations and excellent execution of recruitment and retention tactics, to ensure outstanding customer service for ASID members.
✖
Jonathan Puleio
Jonathan Puleio is a board-certified professional ergonomist who holds both undergraduate and graduate degrees in human factors and ergonomics from Cornell University. As Managing Director of Humanscale Consulting, Jonathan is responsible for leading an international team of ergonomists. Jonathan has extensive experience in the areas of ergonomic program development, occupational health & safety, musculoskeletal injury prevention, and workplace design. He has worked with the International Standards Organization (ISO) on the development of international ergonomic standards for office environments and holds several U.S. patents for the design of ergonomic products. He is an adjunct professor at NYU Tandon School of Engineering where he teaches the undergraduate course Human Factors in Engineering Design. Jonathan is based in New York City and has worked with Humanscale Consulting since 2002.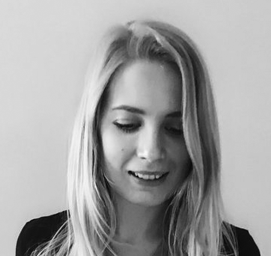 Abi Spear
Interior Designer, Hasting Architecture Associates, LLC
Read More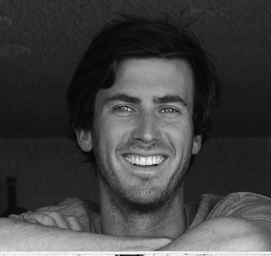 David Stover
Co-Founder, Bureo Inc.
Read More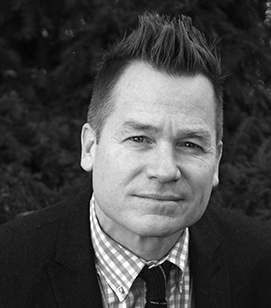 Jon Strassner, LEED AP
Director of Workplace Strategy, Humanscale
Read More
✖
Abi Spear
Abi Spear is a 27-year-old British Interior Designer based in Nashville, Tennessee. Prior to the US she worked in London, where she began her specialization in leisure and commercial design. She currently works for Hastings Architecture Associates for clients such as Microsoft, Mars and Asurion. She has been a practicing interior designer for six years.
✖
David Stover
David Stover is a Co-Founder of Bureo Inc, an emerging company focused on developing innovative solutions to prevent ocean plastic pollution. An avid surfer and environmental enthusiast, David left behind a career in corporate finance when his global travels led him to the issues facing our ocean today. Currently residing in Ventura California, David splits time between Chile and the US and is actively involved in the global fight to prevent ocean plastic pollution.
✖
Jon Strassner, LEED AP
Jon has been with Humanscale since 1996 and has enjoyed being a part of the company's progression as an industry leader in people, productivity, and workstation functionality. In his 20 years with Humanscale, Jon has served as Canadian Sales Director and North American Director of A&D. In his current role, as Director of Workplace Strategy, Jon works to ensure the Humanscale brand remains top of mind and relevant. His deep involvement in the design industry informs the company's understanding of industry trends, salient conversations, and inspiring stories.
A LEED Accredited Professional, Jon is passionate about the role Humanscale can play in the Net Positive Movement and in creating healthy and restorative places to work and live.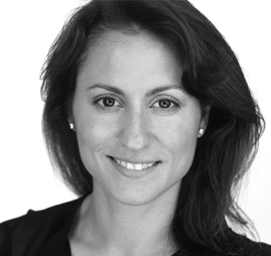 Mesve Vardar
Director of Industrial Design, Humanscale
Read More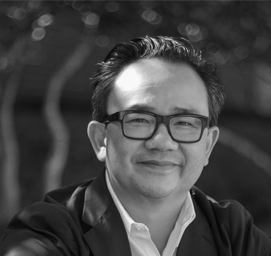 Khoi Vo, Allied ASID, LEED AP
Professor and Head of the Department of Interior Architecture at UNCG
Read More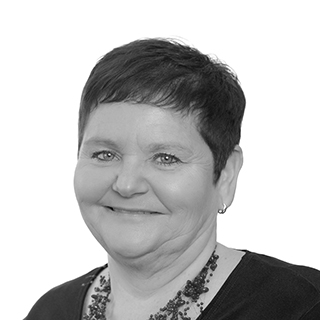 Susan Wiggins
Senior Strategic Advisor, American Society of Interior Designers
Read More
✖
Mesve Vardar
Mesve Vardar is the Director of Industrial Design at Humanscale. With over a decade of Humanscale experience behind her, Mesve has been a key contributor to a number of celebrated Humanscale products, including the Red Dot award-winning T7 Mobile Technology Cart. She joined the company in 2006 as a designer, after earning a Master of Arts in Industrial Design from Pratt Institute. Before accepting the role of Design Director, Vardar worked as a Senior Industrial Designer and Researcher. In this capacity she worked on product development and research across categories, including seating, monitor arms, healthcare and lighting.
✖
Khoi Vo, Allied ASID, LEED AP
Khoi Vo holds the position of head of the Department of Interior Architecture at the University of North Carolina, Greensboro. During the past seven years, while serving as the chair of Interior Design at the Savannah College of Art and Design, Professor Vo led the department to its No. 1 ranking by DesignIntelligence of both the undergraduate (2012-2016) and graduate (2012-2014, 2016) programs.
After receiving his M.Arch. degree from the Southern California Institute of Architecture, Vo practiced at numerous award-winning firms specializing in high-end residential, hospitality, institutional, and retail design. He then went on to establish Khoi Vo Design, a boutique firm dedicated to historical renovations and new developments in commercial and residential design. He is active with the Council of Interior Design Accreditation (CIDA) as a site visitor.
Vo's ASID involvement includes serving as a student advisory council member, as a National Board member, and as host of the ASID National Student Summit in 2016.
✖
Susan Wiggins
A strategic leader, relationship builder, mentor, coach and speaker, Susan was brought on board in January 2016 as a strategic advisor to ASID and its leadership.
With over twenty-five years as an association professional, Susan has successfully advanced multiple professional non-profit organizations throughout her career. The past fifteen years of her career was spent first as executive director of the Association of Registered Interior Designers of Ontario (ARIDO) and then as the CEO of Interior Designers of Canada (IDC). Susan has become an expert consultant in strategic planning, programming, and advocacy efforts. She is well known in the interior design community for her passion, presence, and commitment to advancing the profession of interior design in meaningful and impactful ways.
In her current role as senior strategic advisor to ASID, Susan shares her expertise with the ASID leadership team on development and implementation of the strategic plan and the development of new and innovative programs and services. Her ultimate goal is to promote the organization's value proposition and its impact on the industry and the profession. Supporting CEO Randy Fiser and the ASID National Board of Directors to advance the Society's vision and strategic plan is the foundation for Susan's work.