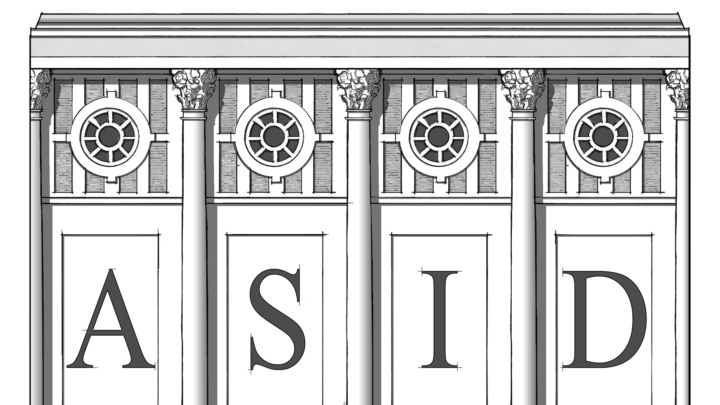 Nashville | TN State Conference: Celebrate Design @ Cheekwood
Description
ASID TN State Conference 2018
It is with great pleasure that the Tennessee Chapter of ASID invites you to attend and participate in our 2018 Annual ASID TN Chapter Conference. Thursday, October 18, 2018 and Friday, October 19, 2018.
Celebration Awards Evening at Cheekwood Estate and Gardens will kick off our event Thursday, October 18th. The evening will start with a vendor cocktail hour, followed by dinner with Stephen Nobel (Keynote Speaker) and celebration of our ASID TN Chapter winners of this year's design competition. Cocktails and dinner are included with your ticket! The CEU Day will be Friday, October 19th, in Massey Hall. Self-guided Mansion Tours will be available both days.
SCHEDULE OF EVENTS
Thursday, Oct. 18th
3:00 PM Optional Self-Guided Tour
4:00 PM Inspiration Gallery (vendor fair) / Cocktail Reception
6:15 PM Introductions: Sponsors
6:30 PM Dinner: Keynote Speaker- Stephen Noble (Nobelinks) "To the Trade 2020: Predictions"
7:30 PM "Celebrate Design" 02018 ASID TN Design Awards- Presentations
Friday, Oct. 19th
8:00 AM Registration / Innovation Gallery / Breakfast
8:30 AM CEU #1: Nobelinks- "Contract and Fees: How Leading Designers Earn What They Deserve"
(0.2 credit) presented by Stephen Nobel
10:30 AM Innovation Gallery continued
11:30 AM Lunch: Guest Speaker- BJ Miller, FASID, CCIM, ASID Chapter President
Chapter Awards: Marcia Knight, ASID, Past President ASID TN
1:15 PM CEU #2: Hansgrohe- "It's a Thirsty World" (0.1 HSW credit) presented by Christopher W. Jones
2:30 PM CEU #3: Hafele- "LED Lighting Technology for Cabinet & Furniture Application"
(0.1 HSW credit) presented by Jonathan Nickels
3:45 PM Closing Reception / Bingo Card drawing (must be present to win)
4:00 PM Optional Self-Guided Tour
COURSE DESCRIPTIONS
Thursday Keynote:
Nobelinks- "To the Trade 2020: Predictions" (no credit) predicts where the design profession is now, and where it will be in the not too distant future. Steve Nobel, industry leader and consulting sage brings from his decades of advising the interior design marketplace predictions on where 'to the trade' is headed and how designers can win along the way. His clear views drawn from experience and data will venture beyond the frustrations and wishful thinking clouding our vision to present realistic trends and business opportunities for designers to exploit to their advantage.
CEU #1:
Nobelinks- "Contract and Fees: How Leading Designers Earn What They Deserve" (0.2 credit) addresses some of the most vexing questions facing interior design professionals – contracts and compensation. Various models are presented in this workshop format, including fixed fees, charges for time and materials, markup on merchandise and others. The workshop will also survey provisions typically found within a client agreement that spells-out compensation. We wrap-up with methods to propose the approach to clients. The workshop includes samples of contract templates that can be evaluated for use now.
CEU #2:
Hansgrohe- "It's a Thirsty World" (0.1 HSW credit)
The world's endless thirst for water has put great strains on the earth's fresh water sources, restricting the natural water cycle from replenishing them. Thirsty World will explore how Agriculture, Industry, Human demands, and this country's aging infrastructure have created these strains. We will discuss new government regulations which preserve water, observe design and product solutions to save both water and energy, and discover the technology that is driving performance in water saving products.
CEU #3:
Hafele- "LED Lighting Technology for Cabinet and Furniture Applications" (0.1 HSW credit)
During this one-hour presentation, attendees can expect to gain an understanding of the measurements of light followed by a brief exploration of the history of lighting. These topics will provide the foundation for an explanation of Light Emitting Diode (LED) Technology. Attendees will discover various LED Fixture Styles and switches specific to cabinet and furniture applications. These finely designed systems provide flexible fixture types, light temperature and installation options. Power Supplies and switches, distribution and easy connectors provide plug-in systems from high to low voltage, to fixtures. The presentation concludes with a discussion of further uses of LED lighting in cabinet applications.
THANK YOU TO ALL OF OUR CURRENT SPONSORS!!!